Turn Key Crypto Currency Program
by Solutrix - 4 years ago
Crypto currency is a fast growing alternative to government backed currency.  There are two methods for participating - trading existing currency on crypto exchanges like stocks or producing the currency with dedicated servers called miners.  Mining the currency is more stable and reduces the risk of market swings. 
Our current recommendation, and what we have started to implement for ourselves, is to purchase the next generation ZCash miners and host them in a secure crypto mining facility.  The cost of this next generation server is $3500 and after hosting and our management fees, is expected to generate $320 per month, a return of 115% in the first year..

We provide a turnkey solution.  You provide the funds to purchase 1 to 100  miners ($3500 to $350,000) and we provide the purchasing, delivery and setup, hosting facility and management of each miner.  We also set up an individual wallet for each client, convert the proceeds to dollars and deposit in your checking account.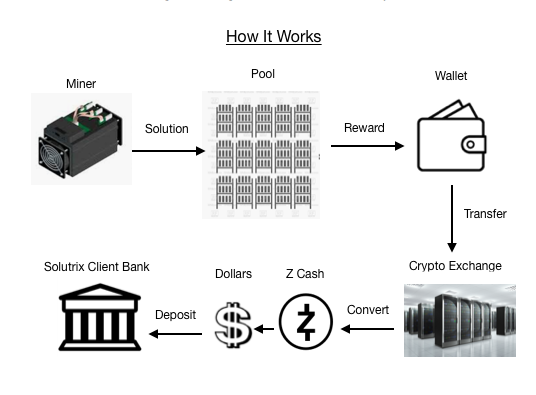 Contact Us at sales@solutrix.com.