Dr Christopher Rubeck @ Geneseo Chiropractic: Motion is lotion!
by Dr Christopher Rubeck from Geneseo Chiropractic - 01/17/2018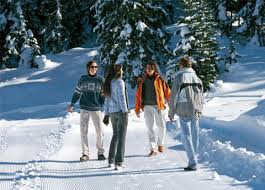 We live in Upstate New York and we know there is going to be snow and cold weather. So we have a choice: we can choose to pout about the weather or embrace it. For the sake of your health and piece of mind I hope you choose the latter. Bundle up today and take a walk. Visit this website for suggestions: http://www.geneseevalleyconservancy.org                 As I love telling my patients Motion is Lotion!