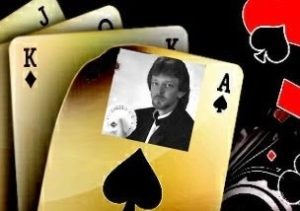 Conesus: May 26, 2020 at age 58. John was born on May 27, 1961 in Rochester, NY to the late Leo and Dorothy (Kramer) Torregiano. Besides his parents he was predeceased by his sister Cheryl. Survived by his siblings; Lynn Law of FL, Vic
(Leah) Torregiano of GA, and Leo Torregiano of FL; many nieces, nephews, cousins and friends. Also survived by his girlfriend of many years, Tracy Mosman of Conesus.
John, always known as "Magic Man",  practiced and entertained with magic from a young age, specializing in the slight of hand. He was a member of the International Brotherhood of Magicians and with his unique sense of humor he enjoyed making
people smile and laugh. His creativity extended to his love for music and for years he performed in a band. He loved GOD and had a deep appreciation for all his friends and family including his pets.
A Graveside Service and gathering to remember John will be held in the future at a date to be announced. Memorial contributions may be made in John's memory to SusieQ Dog ResQ, PO Box 236, Conesus, NY 14435. To send a condolence or share a
memory please visit: www.doughertyfuneralhomes.com